Sample Page from the Booklet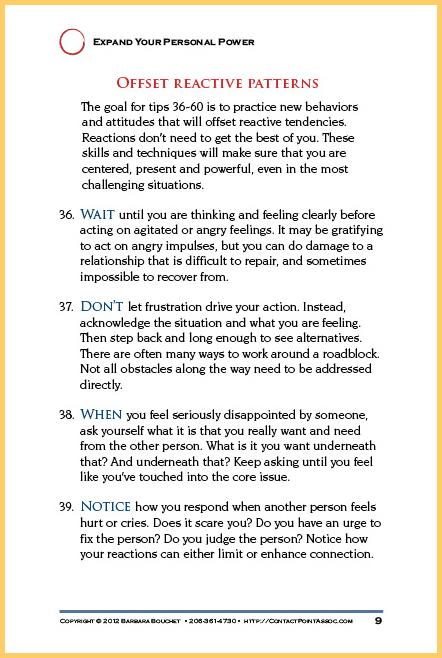 Customize for Your Organization
This booklet can be printed and customized with your company information to be used for promotional purposes. Both the outside and inside cover can include your logo and promotional information. The finished booklet fits into a #10 business envelope for easy mailing. Please email or call Barbara for more information on this.
To Receive Tips for Free
Subscribe to the Enlightened Edge. You'll receive 70 tips along with other powerful tools for your expansion.